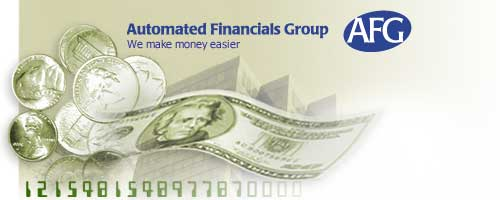 Automated Financials Group is a preferred provider of custom payment solutions for today's business environment. Whether you want to accept payment by check over the fax, telephone, and Internet or offer your customers the convenience of an automatic electronic or paper debit to their checking account, AFG has your solution! You may need to have bounced checks recovered electronically and also be able to verify those checks before you accept them. No problem! We welcome you to our site. We suggest that you begin by taking a look at our products page. Thank you for stopping by.
rolex replica
---
Products ~ Clients ~ Request Info ~ About Us
Automated Financials Group
We Make Money Easier
Call us toll-free at (877) 903-2301, or e-mail us at [email protected] 500 Polk Avenue, Suite 6A, Greenwood, IN 46143.